Calling all plant lovers! In Hawaiian, uluwehi means "lush and beautiful verdure; a place where beautiful plants thrive." The literal meaning is "decorative growth." With this in mind, HonCC Student Activities Board is partnering with HonCC Sustainability Committee to give students the opportunity to grow their own Pothos plant! Each plant comes with a sprouting Pothos leaf, a plastic pot, and soil.
Sign up here to reserve your pot: http://go.hawaii.edu/xVT
Pick up your plant at Student Life & Development Office (bldg 2, rm 113) during office hours.
Pothos Plant Care Instructions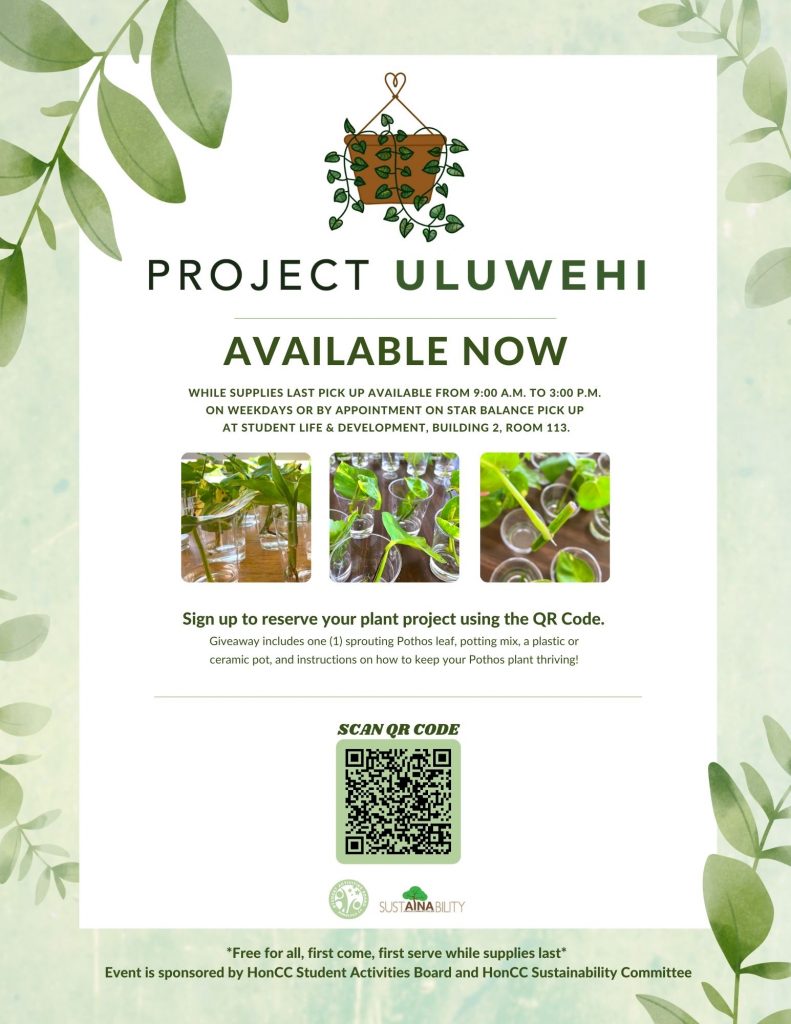 How to Care for Your Pothos Plant
Click here for more information on how to care for your Pothos plant.
(Source: Proflowers)